WARNING:
SOME PEOPLE, INCLUDING STUDENTS WHO HAVE WANDERED INTO MY OPINION SECTION OUT OF CURIOSITY, FIND MY OPINIONS HIGHLY OFFENSIVE BECAUSE I CHALLENGE BIGOTRY, RELIGIOUS FUNDAMENTALISM, AND RIGHT-WING IDEOLOGY. IT ALSO APPEARS THAT MY OPINIONS CAN BE DISMISSED BECAUSE I AM A JEW <lol>.
Here is a complaint I received in a faculty evaluation by a student in my QM213 class, where a link in NUoodle points directly to the free statistics textbook for the course:
"I do wish the website I had to find my textbook on did not have articles bashing the bible. For example the article attempting to bash the bible was using the book of Leviticus which is Jewish customs from before the coming of Christ. After the coming of Christ those customs are no longer relevant as our sins can be forgiven. Many arguments made against the bible in the papers on the website are poorly done. It is obvious to tell that the Bible is being bashed without a significant understanding of the Bible. I just am not a fan of incorrect articles and a paper advocating the killing of babies being on the same website where I get my textbook. At least the professor did not bring these view [SIC] up in class, I must give him credit for that."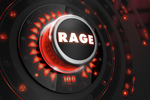 TO CONTINUE TO THE CONTENT OF THE OPINION PAGE
OR
TO RETURN TO THE HOME PAGE.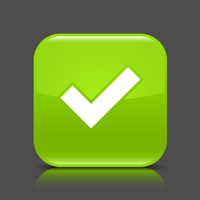 IF YOU CLICK YES AND END UP BEING OFFENDED, COME ARGUE WITH ME INSTEAD OF WHINING.
Copyright © 2023 M. E. Kabay. All rights reserved.
The opinions expressed in any of the writings on this Web site represent the authorís opinions and do not necessarily represent the opinions or positions of his employers, associates, colleagues, students, relatives, friends, enemies, cats, dog or plants. Materials copyrighted by M. E. Kabay from this Website may be freely used for non-commercial teaching (i.e., specifically in any courses for academic credit or in free industry training at workshops or within organizations) but may not be re-posted on any Website or used in commercial training (where participants must pay fees for participation in the conference or workshop or where the instructor is paid) without express written permission. Any unauthorized sale of these copyrighted materials will be prosecuted to the full extent of the law.
Updated 2021-01-24